Business Wales is the Welsh Government's business support service for businesses. We help you with advice on starting and running a business and importantly, supporting you to make your business a success.
Supporting Businesses in Wales:
For more information call us on 03000 6 03000 or visit business.wales.gov.uk
BOSS – Business Online Support Service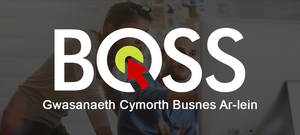 The BOSS service is provided by Business Wales.  The service provides online learning courses to help people who are:
thinking about, or actually, starting a business
already running a business
looking to grow their business
Grants and Funding:
Business Wales Finance Locator Tool

The Welsh Government Website has a Business Finance Locator Search Tool within the Finance Section of the Business Wales website.
City and County of Swansea

The City and County of Swansea provides information of funding and grants for Businesses.
The Development Bank of Wales makes commercial investments in small and medium-sized businesses throughout Wales, enabling them to realise their potential for innovation and growth. The Development Bank of Wales can provide business funding for a range of needs:
Starting a business
Growing a business
Buying or selling a business
Tech ventures
Property development
Business Debtline is a charity helpline that offers free, confidential and independent advice to self-employed people on how to deal with debt problems.
Serives provided via telephone on 0800 197 6026 (Monday to Friday, 9am-5.30pm)
Business Directories
Swansea It's Local


Swansea's free online business directory for businesses and people who live in, work in or visit Swansea now contains around 2,000 companies. itslocal is designed for today's mobile generation and can be accessed on mobiles, tablets, laptops, desktops and Smart TVs. On itslocalswansea you can
find business services by keyword, or company name
connect to maps, directions and nearby streetview
access direct links to companies' social media networks and websites
 There's no download or install to worry about, just send a text with the word "123swansea" to 88802 and we will text you back a link to the itslocalswansea service.  Alternatively please visit www.itslocalswansea.co.uk
Directory of Welsh Businesses
The Directory of Welsh Businesses is a business directory run by Business Wales to help companies promote their goods, services and credentials.
The on-line resource is open to any business in Wales and designed to help companies promote themselves to potential new customers and raise their profile.
Listing is free and easy to do: https://businesswales.gov.wales/business-directory.